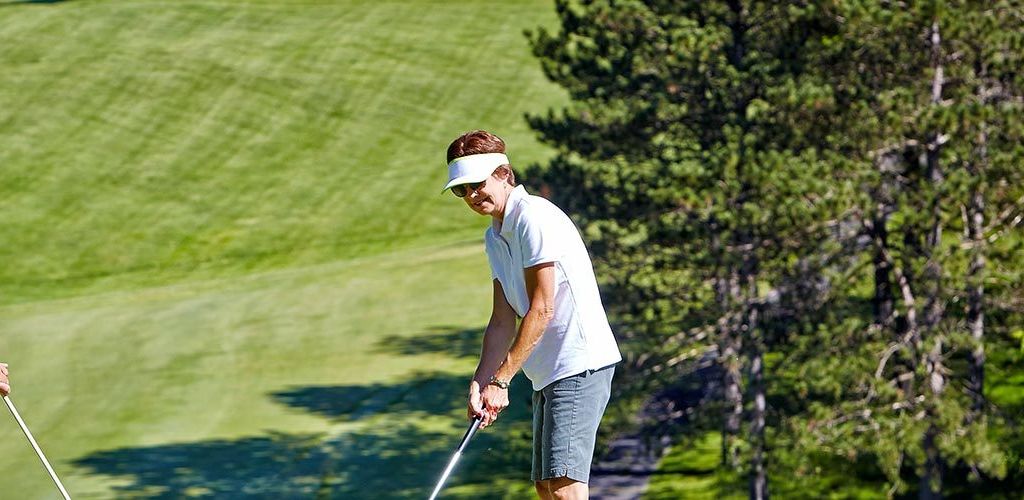 Meet You on the Green
Perched high atop the rugged terrain of rural southeast Ohio, the scenic lodge golf course at Salt Fork State Park is a destination worth taking the clubs to. With its rolling fairways and expansive greens, the 18-hole championship course will challenge even the most experienced golfer.
The par-71 course spans 250 acres of forested hills, open meadows and misty valleys of Guernsey County. Measuring only 5,786 yards from the white tees, the course plays considerably longer than expected because of the numerous uphill approach shots.
2019 Renovations At A Glance
Completely renovated clubhouse including new furniture and reception area
All new and expanded retail shop
Picnic pavilion can be reserved for group outings
Jumbo flatscreen TVs with Sports Package
New top-of-the-line golf carts coming in May
Ready to get out and play?
Call us at 740-432-7185 and reserve your tee time!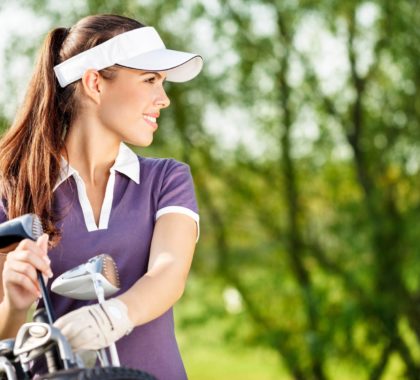 Ladies Day Every Monday
This summer, Monday is for the ladies! Enjoy 18 holes of golf with a cart for just $25. Take advantage of this deal at all five of the Great Ohio Lodge golf courses. Call ahead for tee times or book online.
Par, Yardage & Course Ratings
| | Par | Yardage | Slope | Ratings |
| --- | --- | --- | --- | --- |
| Blue | 71 | 6,056 | 126 | 69.3 |
| White | 71 | 5,786 | 124 | 68 |
| Red | 71 | 5,241 | 123 | 70.2 |
Golf Course Rates
Walking
W/ Cart
Weekdays
9 Holes
$12
$18
18 Holes
$18
$30
Weekends & Holidays
9 Holes
$14
$23
18 Holes
$24
$38
Senior Weekdays  
(over age 60)
9 Holes
$11
$16
18 Holes
$16
$25
Senior Weekends & Holidays   
(over age 60)
9 Holes
$12
$21
18 Holes
$21
$34.50
Twilight Weekdays  
(after 3 pm)
9 Holes
$11
$16
18 Holes
$16
$25
Twilight Weekends & Holidays  
(after 3 pm)
9 Holes
$12
$21
18 Holes
$21
$34.50
Golf Memberships
Membership Includes:
Golf Outings
Standard Tee Time Policies