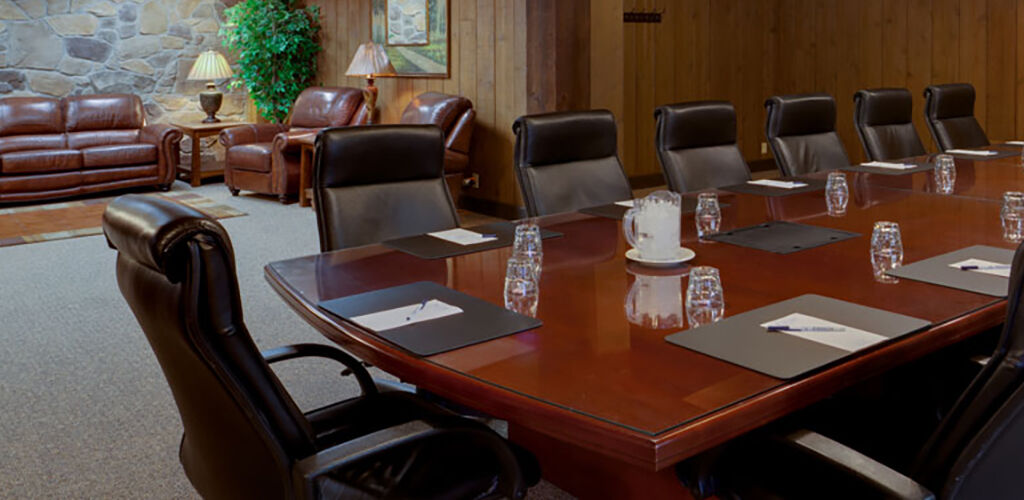 Bring Your Team Together
When your organization needs a retreat, we have just the thing. More than 6,500 square feet of flexible group meeting space and seven function rooms offer ample opportunity for group gatherings.
Our professional meeting planners will take care of everything, down to the last detail. Try our team-building activities or hit the trails to bring your guests together. Then, after the day's exploration, everyone can retreat to their comfortably furnished rooms to recharge. It's a true retreat that will refresh and renew any mind.
Our team has implemented a new physical distancing tool, Allseated. This tool allows us to rearrange meeting space floorplans with the most recent physical distancing guidelines in mind. Our team can share these floorplans with you so you can envision the room and set-up before you arrive.
Meeting Planner Guide
At Salt Fork Lodge, we want to provide you with tools you need to successfully plan your next event with us all in one place! View our meeting rooms, catering menus and more! Click below and start exploring today!
Meeting Planner Guide
Catering Menu
Meeting Room Information
Audio Visual List