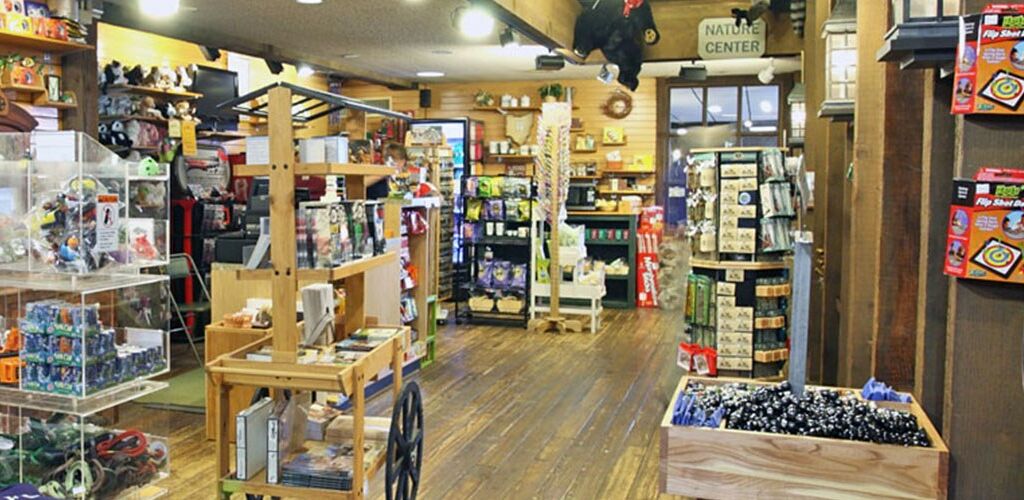 Find Your Salt Fork Souvenir
The Salt Fork gift shop is fashioned after the Brady General Store that stood near the lodge site prior to the formation of the Salt Fork Reservoir and State Park. Dating to early homestead days in the Guernsey County area, the Brady General Store served as market, bait shop, polling place, post office, public meeting house, wedding chapel, pharmacy, news agency and possibly even a stage coach station (rumors abound!). By retaining the large plank wooden floor and utilizing barrels, bushel baskets and glass candy jars, we hope to preserve the atmosphere and rich heritage that thrived in the Salt Fork region 100 years ago.
The Gift Shop is available 24/7. Please see a front desk associate if the doors are closed.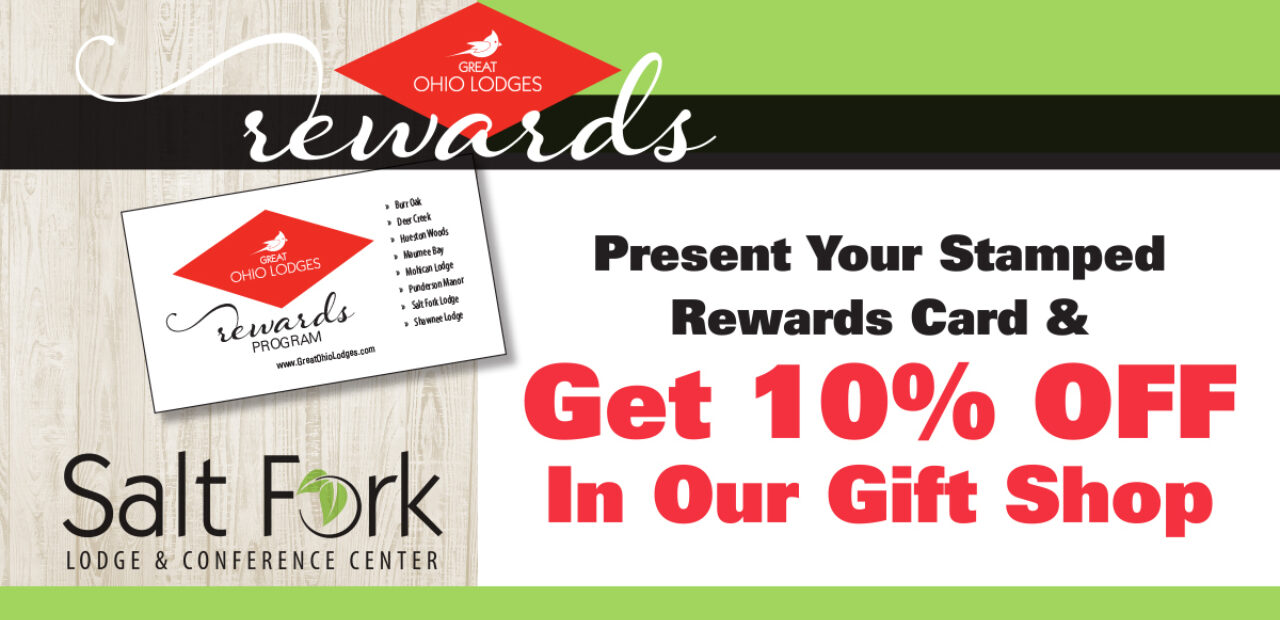 Click here to learn more about our Rewards Program