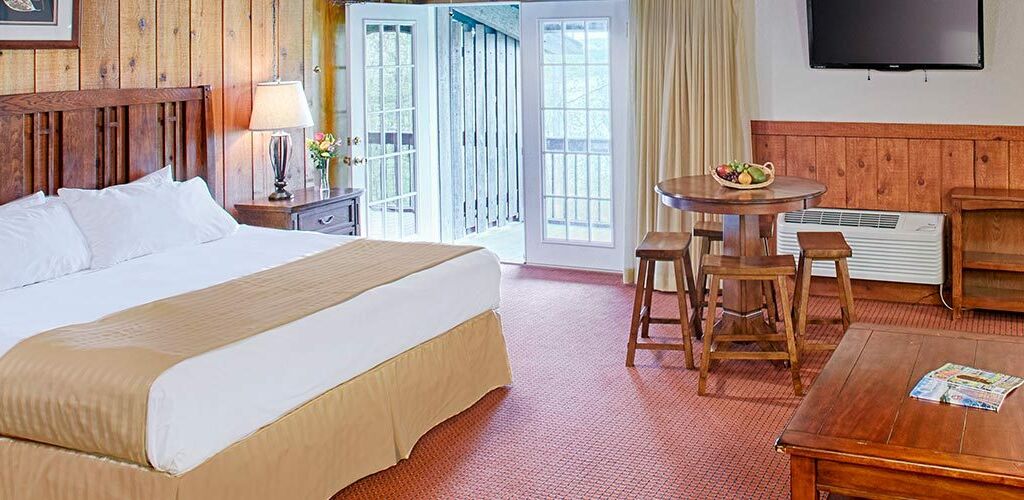 Get Comfortable
Salt Fork Lodge offers 148 guestrooms full of rustic charm, including king, double, bunk and hospitality rooms. The Salt Fork Lodge rooms have a balcony or patio overlooking either the outdoor pool or the scenic hills and woods of southeast Ohio, as well as free parking, central air-conditioning and daily housekeeping service. In addition, many units may adjoin the next room. While Lodge room locations cannot be pre-assigned or guaranteed, preferences will be noted and honored whenever possible.

Check-In and Check-Out Times:
Check-in time: 4:00 p.m.
Check-out time: 11:00 a.m.
Double Queen Rooms
King Rooms
Bunk Rooms
Deluxe King/Hospitality Rooms
Patio Walkout Rooms
Accessible Rooms