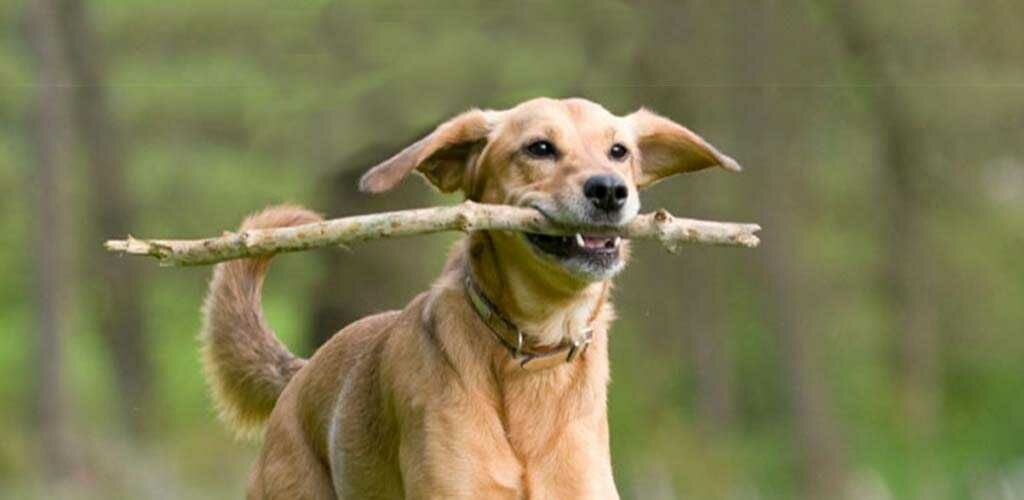 Pet-Friendly Accommodations
Bring Your Pets, Too!
You wouldn't want your pet to go on vacation without you, so why go on vacation without your pet? We are pleased to offer five (5) pet friendly cabins so that no one has to be left behind. We want your experience here to be as enjoyable as possible, and if that means bringing your family pet along then we'll have some treats ready for your furry friends arrival! There are some limitations to our pet policy (Bigfoot isn't allowed!), so please refer to the guidelines below. To ensure the complete cleanliness of the cabin for our next guest, we do assess a pet cleaning fee that is included in your nightly rate. If those 5 cabins are reserved, please give us a call to discuss options!
Pet Fee included in rate per night on reservations.
Check-In and Check-Out Times:
Cabin Check-in time is 4:00 p.m.
Cabin Check-out time is 10:00 a.m.
Pet-friendly Guidelines
A select number of cabins are pet-friendly. Please confirm availability of these accommodations with the reservations staff when you reserve your stay.
Our pet policy is for dogs and cats only. Pet-friendly cabins are limited per property. You MUST call us prior to your stay to ensure that a pet-friendly cabin is available.
Owners are responsible for any damage caused by their pet. You must sign a release and leave a cell or other contact number for the front desk so we may contact you in an emergency.
Pets must be leashed and are allowed in designated areas only.
You MUST clean up after your pet.
Pets cannot be left alone in cabins for more than 2 hours at a time, and owners should not leave them alone at all if they will create a disturbance. If your pet presents a chronic disturbance issue, we may require that they board at a local kennel during your stay.
Pets are not allowed in any lodge room or cabins not designated as "pet friendly".
All assistance animals for visually or hearing impaired or orthopedically challenged individuals are permitted in accordance with the Americans with Disabilities Act of 1991.
Start planning your stay!
Book your stay in one of our pet-friendly cabins by calling 740-435-9000, or check online, and make it a complete family vacation.
Check Availability