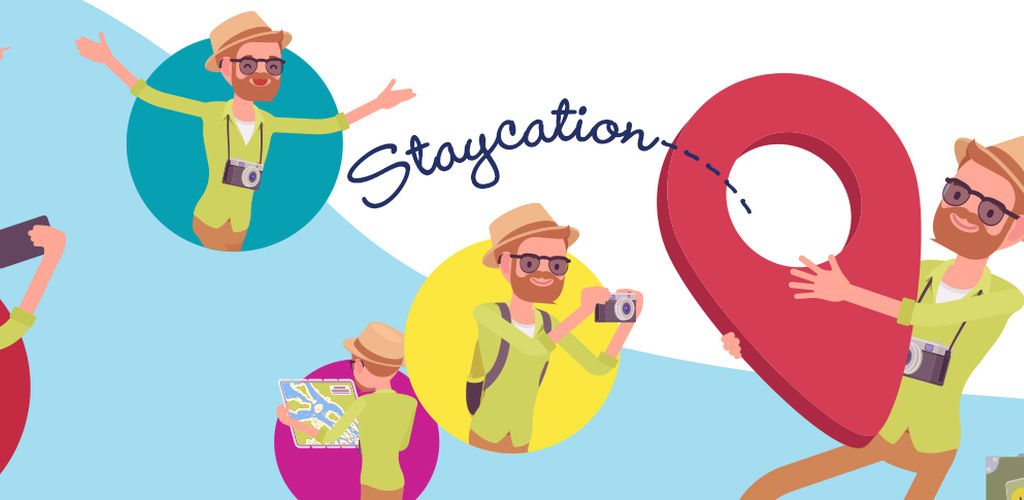 Fantastically Familiar
It's a great time of year to get out and experience something new, or see something familiar with a new perspective. Pack your bags, grab your camera, and get ready—you're about to take a staycation.
That's right, you won't need plane tickets for this trip, no long lines or security checks. You don't even have to worry about your itinerary! That's because we've created an insider's guide for getting away right here around Salt Fork. Who ever said adventure can't be close to home?
Below you'll find our favorite local attractions. Food and drink, art and music, shopping, unwinding, exploring with the family—it has something for travelers of all sorts. You might be surprised at what you find, and you'll never be so proud to call this place home.
Enjoy your stay.
Your Staycation Itinerary
Hiking Trails (looking for adventure)
Why we love it: Salt Fork at its finest! Be sure to check out the stone house while you're at it.
Why you'll love it: The beautiful trails around our park have various difficulties, but most are family-friendly.
Wineries (evening drinks)
Why we love it: Serving both imported and local wines. Bring a friend or partner!
Why you'll love it: We recommend Raven's Glenn (full-service restaurant along river) or Georgetown (brick oven pizza with a view overlooking Cambridge on their patio).
Salt Fork Lake and Beach (family fun)
Why we love it: We love being close to the water. But who doesn't? Plenty of shore for everyone!
Why you'll love it: Swimming, boating, fishing, and more! Rent a pontoon or kayak from Sugar Tree Marina.
Kennedy's on Wheeling Ave (hidden gem)
Why we love it: Fresh cookies and donuts… enough said!
Why you'll love it: The smells might lull you in, but it's nothing compared to the flavors. Fresh baked daily.